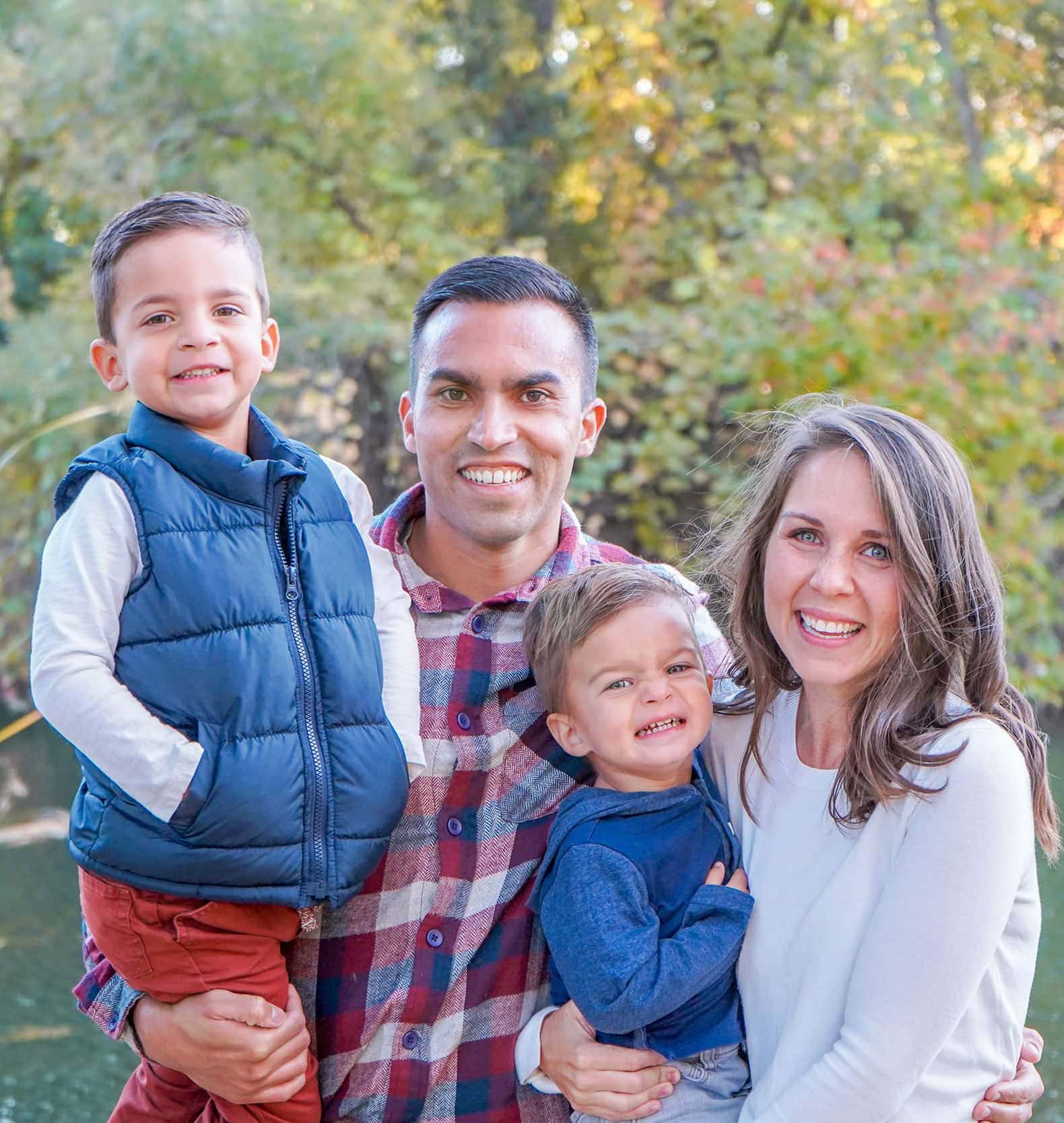 Founder of Inspire Physical Therapy & Performance
"People don't care how much you know until the know how much you care."
-T. Roosevelt
A Message From Dr. Alan Hivale, Owner & Founder of Inspire Physical Therapy & Performance
Sports Injury Physical Therapy
It can be easy to downplay a sports injury and try to push through the pain, but it is important to get checked out by a professional.
Or, it can be really simple to get discouraged and feel "trapped," wondering whether you'll ever be able to participate in sports or remain active like you used to…
If you're experiencing this, you're not alone; we encounter this all the time. In fact, whether it's summer or winter, we see patients in our physiotherapy center at Inspire.
We think it's ridiculous when doctors and medical professionals tell people to just "rest" when they have an injury. We believe this is actually causing more harm and increasing your risk for future injuries. This is because resting causes our muscles to weaken and atrophy! That's why so many people suffering from sports injuries are asking themselves:
"It's Been Months Now - So Why Am I STILL Suffering With An Injury That's Stopping Me From Being Active And Playing My Favorite Sport?"
Many people falsely believe that a few days of rest will heal their sports injury and they'll be able to jump back into their usual exercise routine. However, often times when they try to resume exercising, they find themselves in more pain then before. Usually there is little-to-no pain when the individual rests– but as soon as they start exercising again, the pain returns and doesn't seem to improve no matter how long they take breaks for.
Does That Sound Like You?
A common scenario we encounter in our clinic is when patients go to the doctor, who instructs them to rest and "try these pain relievers" to "see how it works." Then 4 weeks later they return to the same doctor because the injury hasn't gotten any better and are given MORE rest and ANOTHER prescription of even stronger pills.
The trouble with sports injuries is that rest isn't always the best medicine. So if you're ever frustrated after speaking to different people and getting conflicting information, don't worry–you're not alone. It's easy to mistaken a back injury for a hip problem because they can share similar symptoms.
Sports injuries can often be misdiagnosed because the pain is coming from an entirely different area than what needs to be fixed. Resting for too long can also cause other parts of the body to become weak and just as susceptible to injury.
Unfortunately, this uncertainty surrounding "resting" often spurs more procrastination and avoidance of decisions that could help heal an injury and return to regular exercise. What's worse is that many people simply accept that they're no longer active – as if it's normal or inevitable.
Is That How You Feel Too?
If You're Currently Frustrated And Living With A Sports Injury, Here's 7 More Reasons Why It Could Be Lasting Longer Than It Should:
1. You thought it would go away on it's own – but it didn't
2. You went to the Doctor who told you to rest, wear a support, and take painkillers – but the pills did nothing to help, and as soon as they wore off, you were left in agonizing pain again
3. A family member, or friend, told you that everyone is more prone to sports Injuries as they get older, so you just accepted it
4. You sought help from other Healthcare Professionals or a Physio in the past, but nothing they said or did seemed to help
5. You've tried using things like heating pads, ice, and sport supports but they've done nothing to help make the pain better or return to exercise with ease
6. You thought it would be a good idea to rest because you were in a lot of pain, but it still irritates you daily
7. You decided to get a few "sports massages" hoping that would fix the pain, but all they did was feel a bit 'painful' or maybe 'relaxing', and didn't do anything to fix your injury long term
If you've suffered any of these mishaps – we'd want to invite you to schedule a call with one of our physical therapists to learn what can be done to assist you. Because you've tried anything or all of these things, you're already one step closer to discovering the solution!
Click the link below to book a call with us if you would like to get some solid advice given to you over the phone. The phone call is complimentary and there is no obligation to book any appointments with us after the call is over. Our goal is to help you make the right decision about what to do next.
Well, here's 4 things you can do:
1. First off, you need to make a decision about getting help – Many individuals put off dealing with their problems for so long, thinking that eventually the pain will "just go away with time." They're still putting up with it 6 months later and nothing has improved. Alternatively, it might get worse and they'll be completely inactive from sports or activity altogether.
2. Next, do the RIGHT exercises – The physical therapist will explain the exercises in detail and show you how to do them correctly. One of the best things you can do to speed your recovery and avoid injuries is to perform the appropriate series of advanced exercises – right exercises provided by a PT help relieve pain while allowing you to move freely again quickly.
3. Avoid "too much rest" – Rest is critical to the recovery process, but too much rest will not help you recover faster. Many individuals believe that recuperation necessitates total inactivity. Blood circulation is necessary for an injury to heal, which rest prevents. What your body needs is appropriate rehabilitation and strengthening exercises to cure your problem, as well as hands-on therapy, to get you back into action and healthy as quickly as possible.
4. Get real, "hands-on" Physical Therapy – Therapeutic massage is proven to aid sufferers of sports injuries. In reality, at Inspire Physical Therapy & Performance, we help people heal from sports ailments all year round. If your ailment prevents you from participating in sports or getting active, if it affects your job or disrupts your freedom by restricting the amount of time you can spend with family and friends, Physical Therapy may be able to assist you get back to a normal life as soon as possible.
If you would like to know how the Physical Therapy team at Inspire Physical Therapy & Performance clinic can help you return to being active as quickly and safely as possible – we invite you to start with a completely free, no-obligation, risk free appointment at one of our clinics.
Note: This Free Total Body Diagnostic session is something that we offer to people who are very nervous or skeptical about Physical Therapy – unsure of its benefits or if it is right for them. If that sounds like you, then please start with a Free Total Body Diagnostic session so that we can work with you to find out what is wrong and what can be done – without any financial risk on your part.
So The Next Question Is...
"How Can Choosing To See A Physical Therapist At Inspire Physical Therapy & Performance Help You Get Rid Of Your Sports Injury For Good?"
The expert physical therapists at Inspire Physical Therapy & Performance can help you manage or eliminate sports injuries so that you can get back to your favorite recreational activities.

If you want to know what it costs – and what availability we have then please just click the button below and complete the short form:
What Other People Just Like You Are Saying About Inspire Physical Therapy & Performance In Inspire...
Over Forty five - 5-Star Reviews!
"Professional, knowledgeable, and friendly. His expertise put me at ease. Alan took the time to explain everything and answer any questions I had. Very easy to schedule an appointment. Would highly recommend to anyone in need of good physical therapy."
"Alan is the man. I was having problems with my IT bands to the point where I couldn't run at all. Alan was able to diagnose my problem perfectly and then helped me work to fix it in the short and long term. He is extremely knowledgeable and amazing at what he does."
"Alan is amazing! He was able to get to the root of the problem and took the time to educate me on how to prevent it from coming back. Super knowledge and personable. It feels amazing to no longer have pain."