Physical Therapy in Paradise Ca.
Welcome To Inspire Physical Therapy
#1 Sports Physical Therapy Clinic In Paradise, Northern California
"We Help Active Adults And Athletes Get Back To The Workouts And Sports They Enjoy
Without Surgery, Stopping Activities They Love, Or Relying On Pain Medicine."
We are located on the North Side of Chico on Hwy 32 heading towards Orland. Our office is at 2954 CA-32 Suite 900, Chico, CA 95973. We are located directly next door to NorthRim CrossFit in the building directly behind Whole Body Fitness. You will see our entrance with our name on the glass door and a sign to the left of our door.
Simply park in any open spot in front of our building and come on into our office!
Wondering If Inspire Physical Therapy & Performance Is Right For You?
If you're not quite ready to book an appointment yet, you might have some questions that you would like answered first. We would be happy to chat with you so we can be 100% sure that we can help you. Just click the button below to request to speak to us on the phone!
We understand that some people want to find out a little more about the availability and pricing of physical therapy before booking an appointment. If you want to know about our availability, then just click the button below and complete the simple form.
We realize some people may be unsure if physical therapy is right for them. Are you wondering if it'll work or if we can help with your problem? If that sounds like you and you'd like to come see for yourself how we can help you, just fill out the simple form below.
Why Choose Inspire Physical Therapy?
With Inspire Physical Therapy you will receive one on one personalized care with an expert physical therapist and you will work with them from start to finish. Traditional insurance based physical therapy clinics are fast paced, busy, and your physical therapist is usually working with multiple patients at one time. Our model provides us the time to hear your story and develop a personalized plan that allows a more efficient and effective recovery process. Please feel free to call us to find out how we can help you.
Inspire Physical Therapy & Performance's 3-Step Process To Get You Back Doing What You Enjoy
Find The Real Cause Of Your Pain
We'll take you through a comprehensive biomechanical assessment and identify the cause of your problem. Then we'll explain what must be done to get you back to full speed and back to the activities you enjoy.
We'll develop a treatment plan that will be tailored specifically to you and your goals. This will ultimately allow us to get you stronger, pain-free, and on track to reach your goals more effectively and efficiently.
Once we get you back to exercising pain free, we'll implement strategies to get you performing at an even higher level than you were prior to your injury. We'll also implement strategies to "bulletproof" your body.
What Other People Just Like You Are Saying About Inspire Physical Therapy & Performance In Inspire, Chico...
Over Forty five - 5-Star Reviews!
"I've had chronic tension headaches and neck aches/pains for the last 8 years or so. After a particularly bad stint of 2 months with daily headaches, I decided to try PT. I've tried acupuncture, massage, pilates, medication, which help alleviate the symptoms temporarily, but have not addressed the underlying issue. After a couple months of regular sessions with Ben and regular at home excercises, the tension headaches been significantly reduced in frequency and severity, and my upper body strength had improved dramatically. Ben has been great to work with and I highly recommend going to see him if you have chronic headaches."
"Ben and Colin were really awesome to work with. I went in for a tight hip flexor that hurt all day. They were able to diagnose me plus give me some stretches in the first session to alleviate the pain immediately rather than waiting to get started. Each weekly session was a new set of work outs and stretches including lots of massaging rather than my previous therapists who wanted to see me multiple times a week to do the same workouts. The variety was great, the conversations with them were fun and I'd highly recommend going to them!"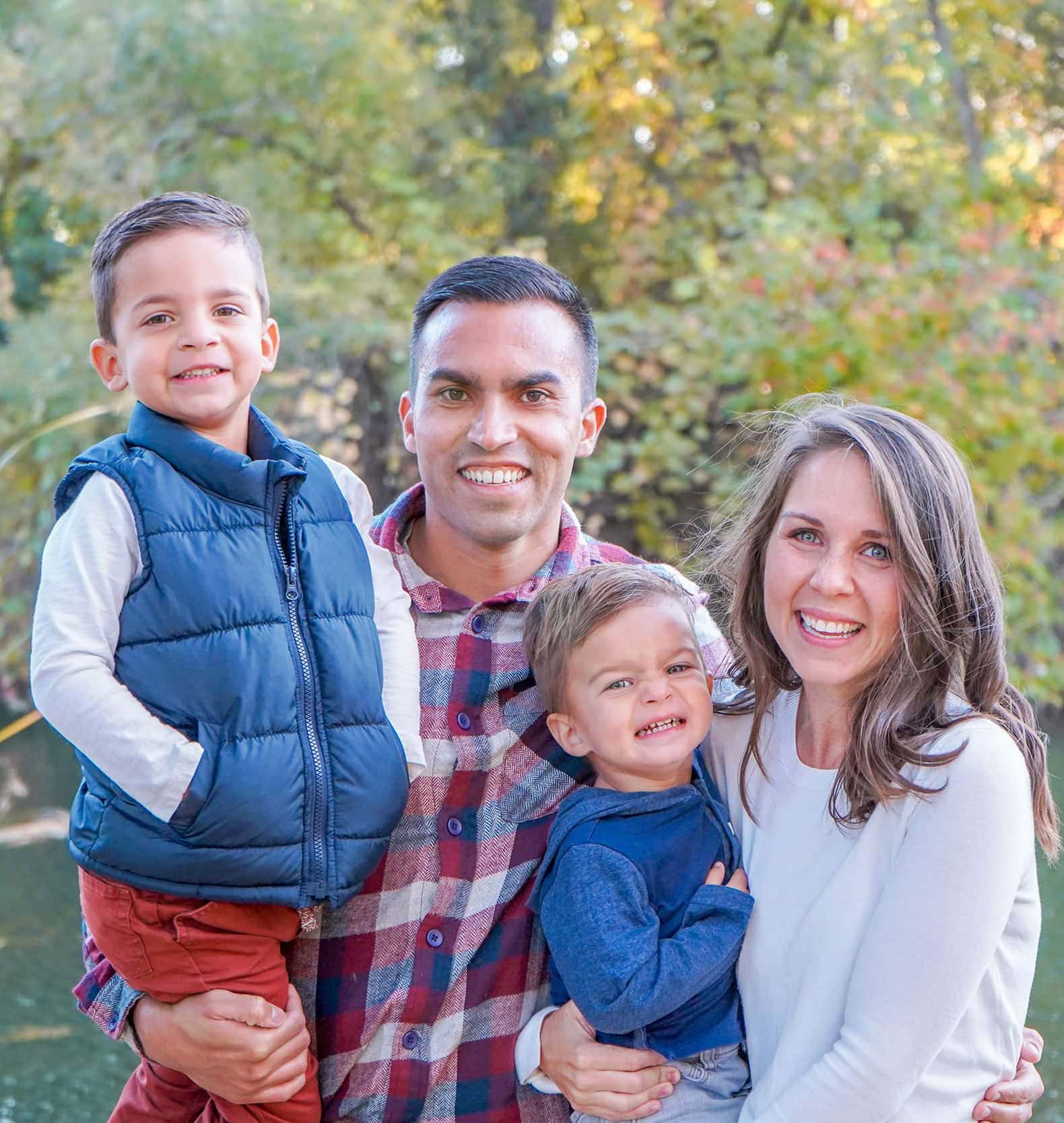 Owner and Founder of Inspire Physical Therapy
Get To Know Dr. Alan Hivale...
Alan Hivale has been working as a physical therapist since 2011. He was born and raised in Paradise, CA. After graduating from Paradise Adventist Academy he went on to complete his exercise science degree at Pacific Union College before completing his Doctorate of Physical Therapy at Loma Linda University.
He met his wife Ali in Loma Linda before moving back to Paradise, CA in 2014. Alan and Ali now have two young boys and have relocated to Chico, CA following the Camp Fire in 2018. In his free time he enjoys spending time with his family and friends, working on his house and yard, outdoor activities, and he is always looking to learn something new.
Through his career, he has worked in multiple settings as a therapist and in leadership. Through these experiences, he has found the desire to do something outside the box and break the mold of the classic physical therapy clinic. He is looking forward to providing exceptional one on one care in a collaborative manor to help each client achieve their health and physical goals and return to doing the things they love.
Want To Get Relief Faster?
Choose which option works best for you…